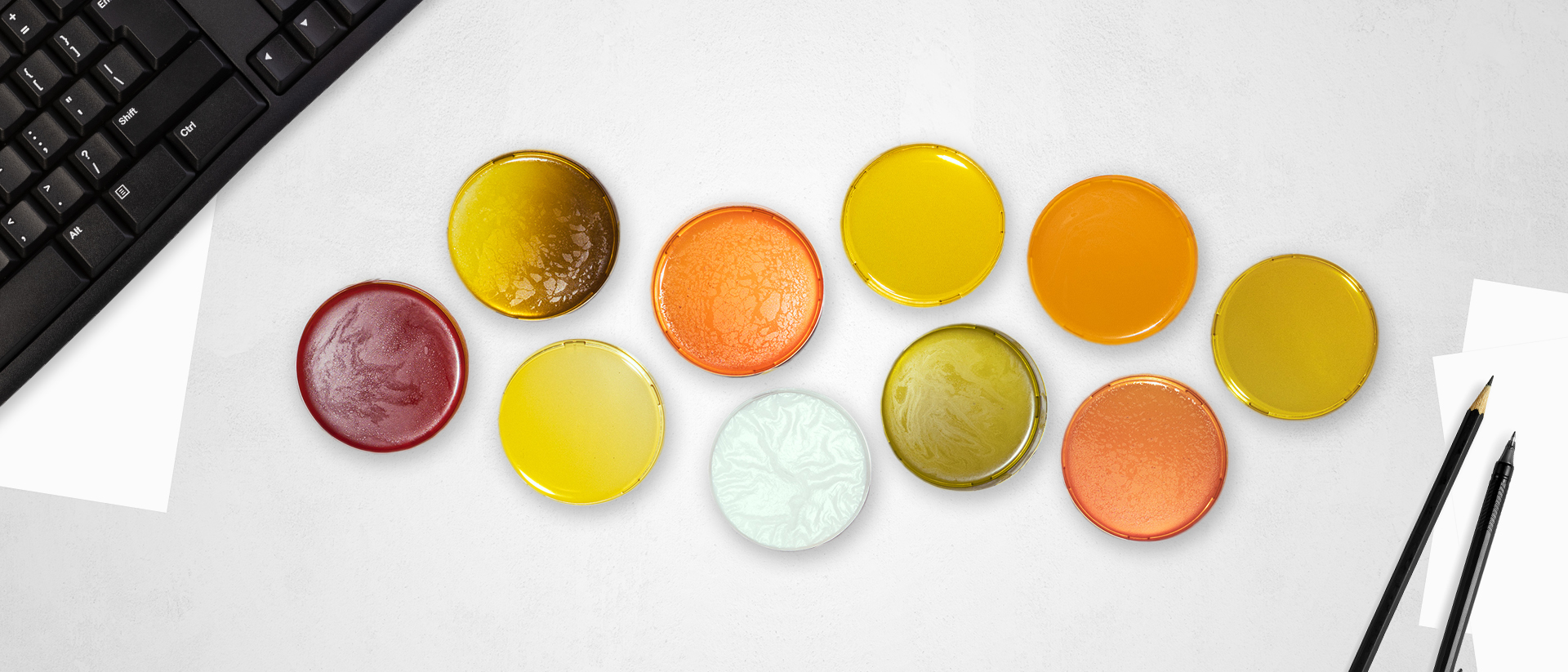 Content Analytics of Plant Materials
Flavor Analytics
Focus on terpenes, oxidation products and further special flavoring agents, contained in following products:
Hemp, Tea Tree, Caraway, Ginger, Hops, Rosemary etc.
Challenging matrices with high fat content complicate analytics of flavoring agents.
Our custom-developed method specializes in reduction of corresponding matrix load, in order to enable meaningful quantification.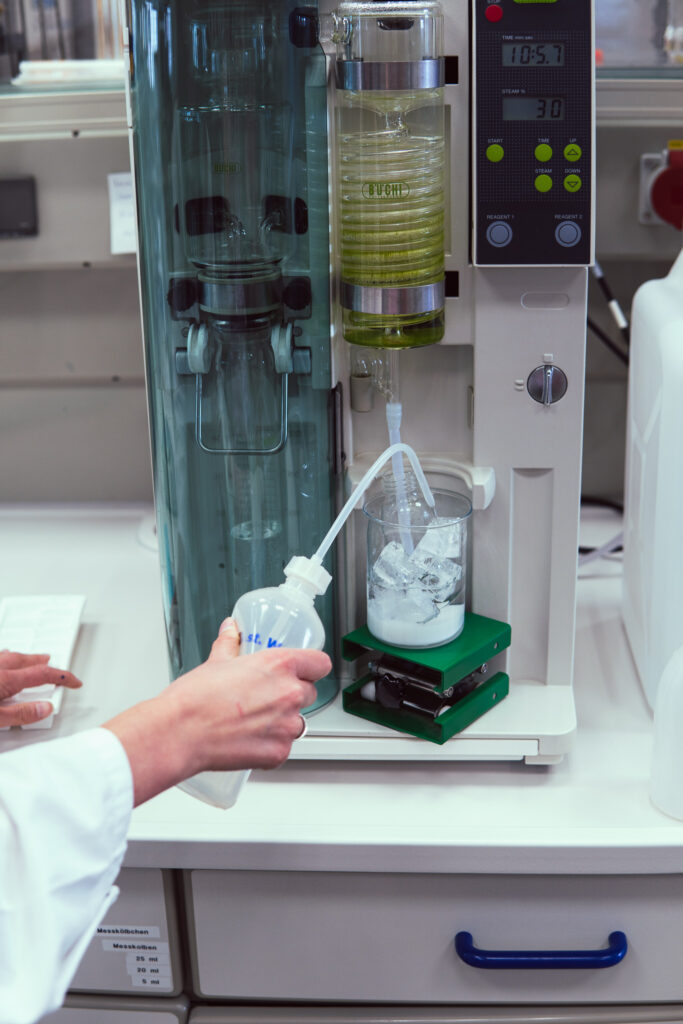 Essential Ingredients – Special Analytics
Miliacin contained in Millet
Sclareol
Larixol contained in Larch Tree Bark
Phytoene, Phytofluene contained in Algae
Carnosol and Carnosic Acid contained in Rosemary
Xanthohumol (prenylated flavonoids in general)
Cuminaldehyde in Cumin, Caraway
and many more…
Polyphenols
(Flavonoids, Anthocyanins, Proanthocyanidins, Benzoic Acid Derivatives etc.)
Substance group of Polyphenols belongs to group of secondary plant substances and is therefore an ingredient in a huge number of food and feed products. Via modern LC-MS/MS-Method, we can quantify proportion of your desired Polyphenols (e.g. Hops, Hemp, Berries, Food Supplements etc.), depending on matrix.
Fats, Oils, Waxes
We analyze your precious vegetable & animal oils, fats and waxes with regards to their quality and composition.
Besides determination of various fat key indicators (e.g. peroxide value, acid value, anisidine value etc.), we can also offer a detailled fatty acid spectrum, incl. breakdown according to Omega 3-, 6- and 9-fatty acids.
Moreover, additional ingredients, like fatty alcohol, alkanes and sterols can be examined.
Determination of physical parameters, like density and refractive index, can complement analysis of water content.
Upon request, we'd be happy to provide you with an excerpt of analysis parameters of individual analysis methods.