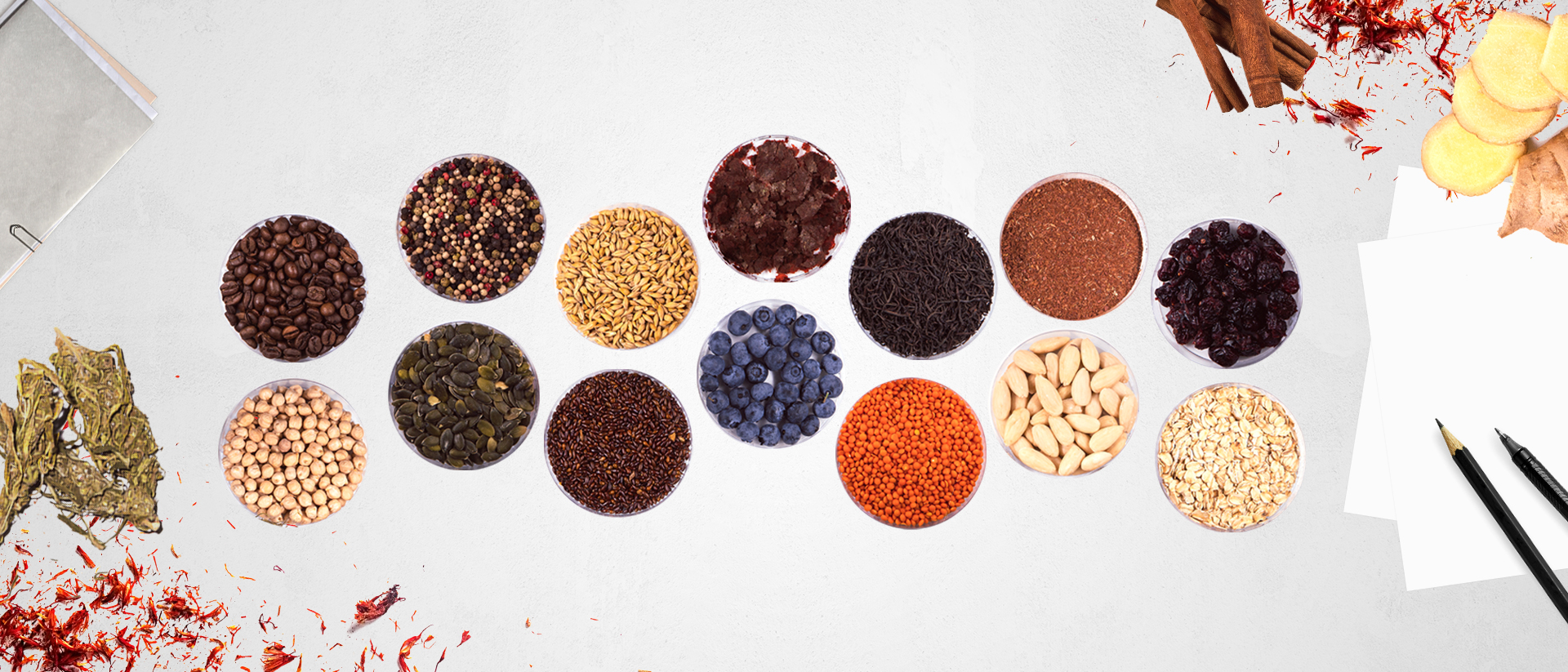 Content Analytics of Food, Feed & Cosmetics
Products containing Cannabinoids
Hemp varieties (industrial hemp), e.g. used in the food industry, show a small content of THC. Due to our long-term experience with analytics of cannabinoids, a profound cannabinoid profile can be created. Depending on matrix, we use state-of-the-art technology, incl. LC-MS/MS-Detection, which enables evidence of cannabinoids on a trace level.
Following parameters are included in our scope of analysis: CBD, CBDA, d9-THC, d9-THCA, CBG, CBGA etc.
We offer further complementary analyses, also specialized in lipophilic matrices:
Hemp flavors (terpenes), polyphenols (flavonoids, e.g. Cannflavin A + B, oxidation products, quinones), fatty acid profiles, nutritional analysis etc.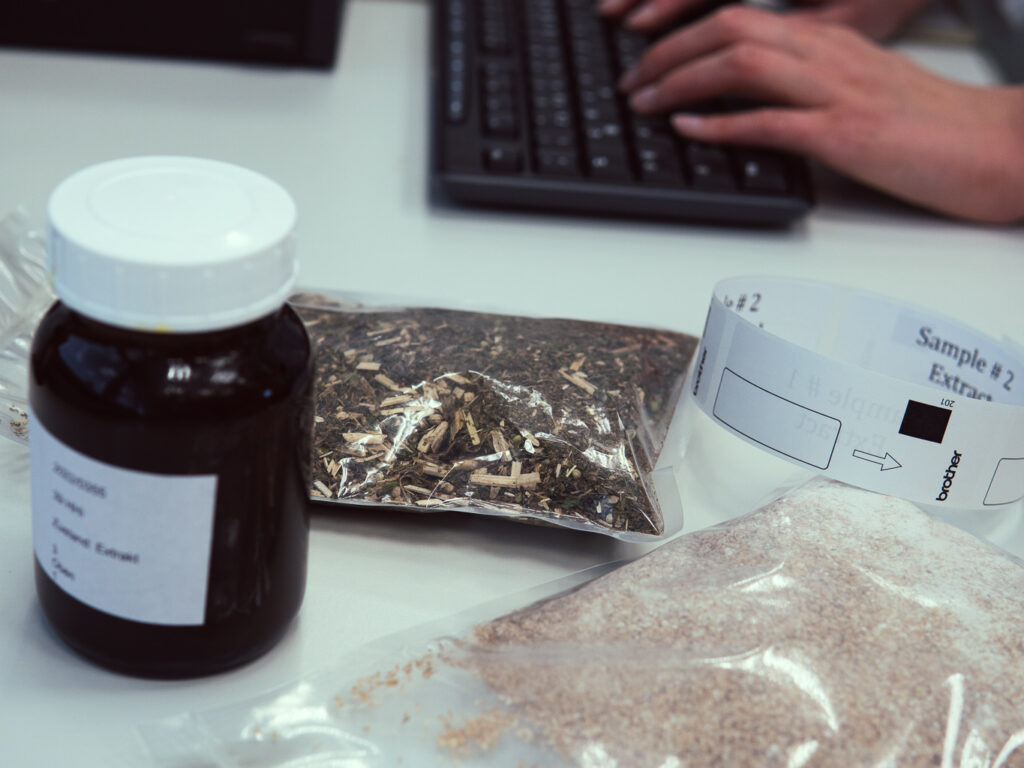 Carotenoids
Carotenoids of algae, e.g. Haematococcus Pluvialis/multiple brown algae, or other natural substances containing carotenoids (e. g. tomatoes, mushrooms etc.) are used within the food supplement category, upon extraction or in powdered form. Via special methods developed in-house, we have been analyzing diverse carotenoids, like Astaxanthin, Fucoxanthin, Lutein, Lyopene, Carotene etc.
Vitamins
Enrichment of food and feed is increasingly carried out within corresponding food supplement industry, in order to allow for optimum vitamin supply.
Our analyses range provides special individual methods, as well as screening for fat-soluble (e.g. vitamins E, A, K, D) and water-soluble (e.g. vitamins B, C) vitamins.
Nutritional Values
We are happy to execute nutritional analyses, specialized in vegan products and feed.
Our "Big 8"-scope contains following parameters:
Total fat, fatty acid profile, total proteins, carbohydrates, individual sugars, salt (sodium equivalent), energy and fibres.
"Weender" analytics for feed: Crude fat, crude fibre, raw protein etc.
Products containing Caffeine
Determination of caffeine content in beverages, plant materials and extracts is included in our analysis portfolio for luxury food products. For many years, emphasis of production site has been on decaffeination of tea, offered as a contracting service.
Chlorophylls and Degradation Products
Pheophorbide und Pheophytin can be degradation products of chlorophylls (A, B etc.). These occur during thermal treatments. Via a screening, we determine respective degradation levels and quantify them.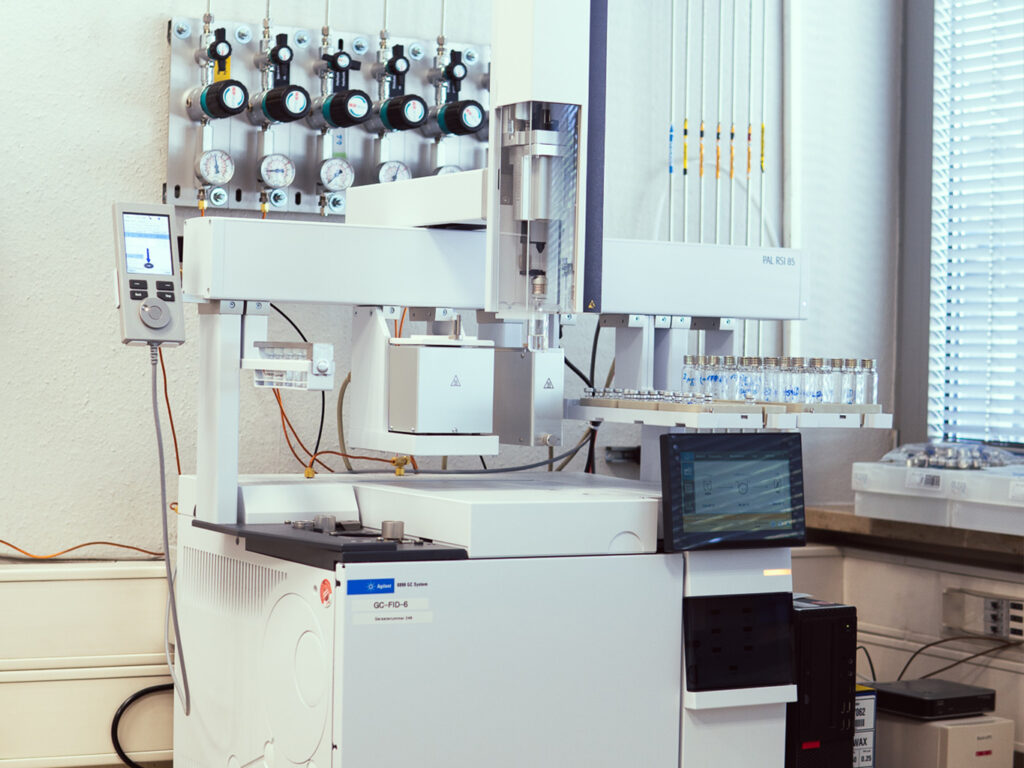 Upon request, we'd be happy to provide you with an excerpt of analysis parameters of individual analysis methods.