Leading in the field of supercritical CO2-Extraction
Cutting-edge processes for high-grade products
Our processes solely use pure carbon dioxide, a gas associated with sparkling beverage applications. Compression of CO₂ results in change of gas into fluid medium, which is ideally suited as solvent and carrier for lipophilic substances. Compressed CO₂ flows through natural substance and takes high-grade oils, fats and waxes with it. Following decompression of high-pressurized "Extract-CO₂-Mixture", causes separation of solved substances, which can then be retrieved from process. In return, CO₂ re-enters process in a closed loop and is recovered hereby. Modern supercritical CO₂-Extraction provides several advantages, in comparison with conventional processes, for a multitude of applications.
Advantages of scCO2-technology
No chemicals, but an environmentally-friendly process, enables extraction of non-polar substances, like lipophilic vitamins, flavours or colouring agents and preserves their absolute naturalness. No harmful solvents' residues remain in products, generated via scCO₂-process. On the contrary: Remaining, solved CO₂ in product, acts as a natural shield gas against oxidation. Products extracted via scCO₂-technology are therefore characterized by their sustainability, naturalness, freshness, long shelf life and improved effectiveness.
Our customers
Wherever focus is on naturalness, our supercritical CO₂-processes go into action: Our customers are part of the food & beverages, nutraceuticals, cosmetics and pharmaceutical branch.
Supercritical CO2-Extraction enables
Supercritical CO₂-process enables
effective and selective extraction and preparation
generation of substances in their natural form
processing without damaging sensitive products
production of different fractions in a single step
achievement of high yields
exclusion of oxygen
immediate use of all fractions
Recycling of CO₂
Our supercritical CO2-technologies: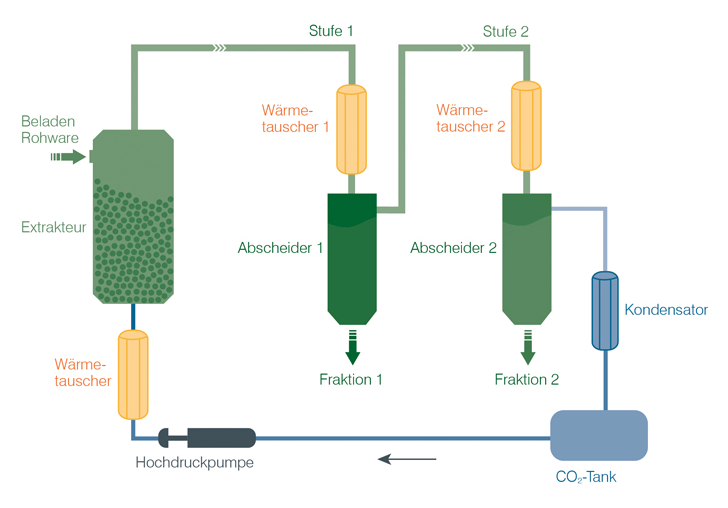 CO2-Extraction
environmentally-friendly, gentle on the product, high quality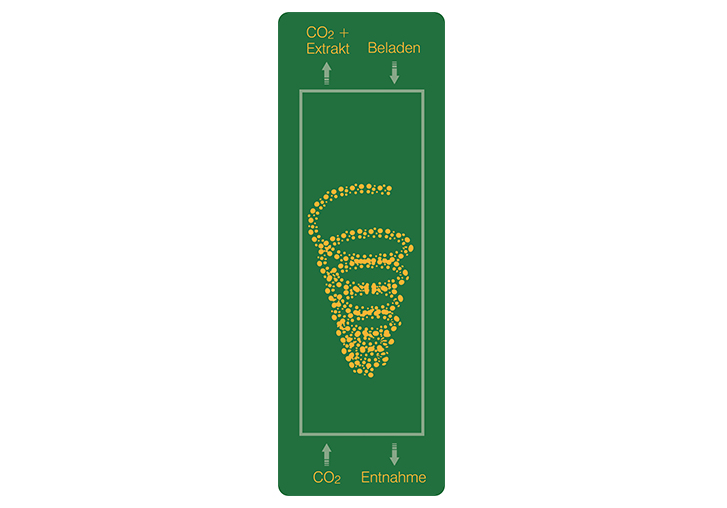 Counter-current column
Refinement via counter-current column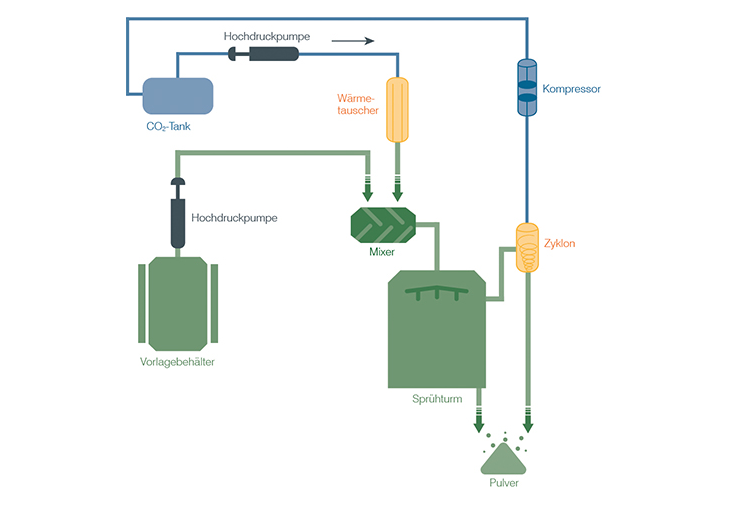 Powder Technology
(Generation of Particles)
Contact
We are happy to be at your disposal
In case of any questions on NATECO₂, supercritical CO₂-technology and its diverse application options, our team of experts is happy to be at your disposal!
Hopfenveredlung St. Johann GmbH
Auenstraße 18-20
85283 Wolnzach, Germany
NATECO₂ is a brand name of Hopfenveredlung St. Johann GmbH
Phone Central Services
+49 8442 660
Fax Central
Services
+49 8442 6666
email Central
Services
contact@nateco2.de