From pioneer to market leader
Our history
NATECO₂ – one of the pioneers in supercritical CO₂-Extraction – led procedure for hops processing to marketability. Our objective: Utilize a natural extraction agent, in order to ensure high-quality products and an environmentally-friendly processing.
This technology has been continuously developed ever since and took root in extraction and refinement of a multitude of raw materials. By application of maximum pressures up to 1,000 bar and alternative CO₂-technologies, NATECO₂ additionally offers opportunity of developing and economically generating innovative essences and raffinates.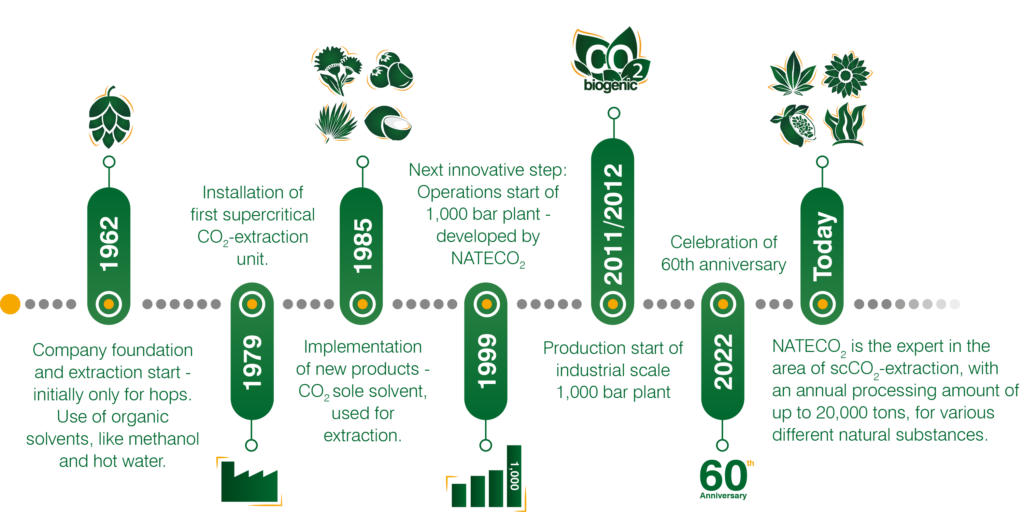 Our shareholders
NATECO₂'s owners are both hops marketers: BarthHaas GmbH & Co. KG and HVG Hopfenverwertungsgenossenschaft e.G.
Founded already back in 1794, BarthHaas GmbH & Co. KG today is Germany's market leader, in hops trade and hops processing. Joh. Barth & Sohn's (original company name) business activities initially solely focussed on hops trading – from the 1960's on, hops processing then became the company's second core business. Barth Haas is a family-owned, private company, which operates several locations worldwide. Corporate group activities comprise all continents. The enterprise is leading in hops breeding, cultivation and processing, as well as merchandising of hops and hops products. The "all about hops"-portfolio is complemented by storage & logistics, research & development services, along with application techniques for the brewing industry, as well as services beyond.
HVG Hopfenverwertungsgenossenschaft e.G. is a transparent and reliable partner of German hops cultivators. Besides further processing German hops into HVG-hops pellets, HVG-hops extract and other hops products, as well as worldwide merchandising of German hops production, the HVG also fulfills important duties, in its role as a producer's association. This includes:
Promotion of measures for production improvement
Promotion of neutral quality assessment
Support in hops research
Support in research and approval processes for plant protection
Sales of hops varieties, which are marketable only with difficulty, on behalf of growers. This includes worldwide promotion, along with accompanying marketing measures, for hops of German origin.
Land use survey and data preparation, for generation of sound statistics on hops production within Germany.
Execution of allowance payments, according to European Common Market Organization (CMO).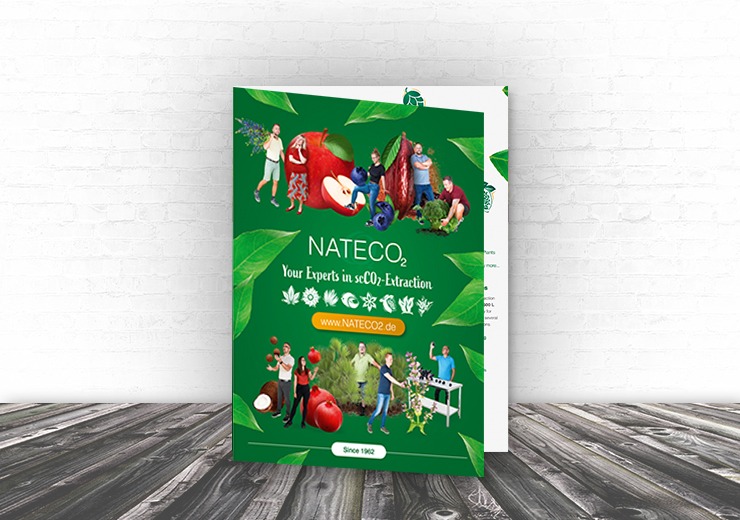 Image Brochure
Discover more on NATECO₂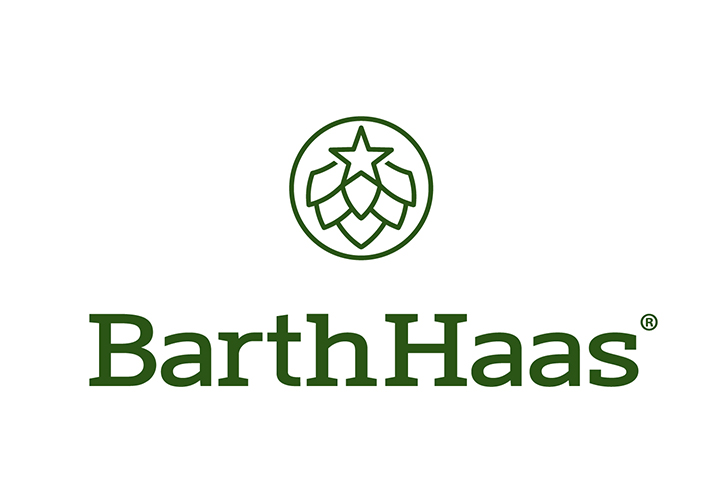 Our shareholders
BarthHaas GmbH & Co. KG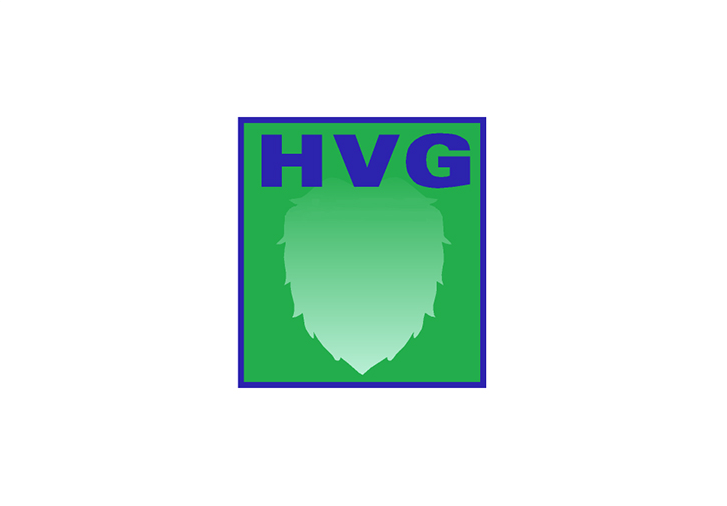 Our shareholders
HVG Hopfenverwertungsgenossenschaft e.G.