NATECO2: Environmental Commitment
We place our trust in an environmentally friendly production process!
At NATECO₂ it's all about CO₂ – the "green" solvent. By means of our technology, utilization of organic solvents, which are classified as toxic and dangerous, as well as cause enormous costs and problems during environmentally sound disposal, can completely be refrained from. Products extracted via CO₂ are not in the least contaminated and can be used, in respective application, without any further processing.
Additional environmental advantage: Biogenic CO₂ in use at NATECO₂ is generated, as a by-product, during bioethanol production and therefore considered absolutely neutral, with regards to its ecological balance. Patented extraction technology enables safe and effective handling by our solvent CO₂.
Our technology occupies a leading position in all areas, in which high-grade concentrates and active ingredients are to be generated out of natural raw materials.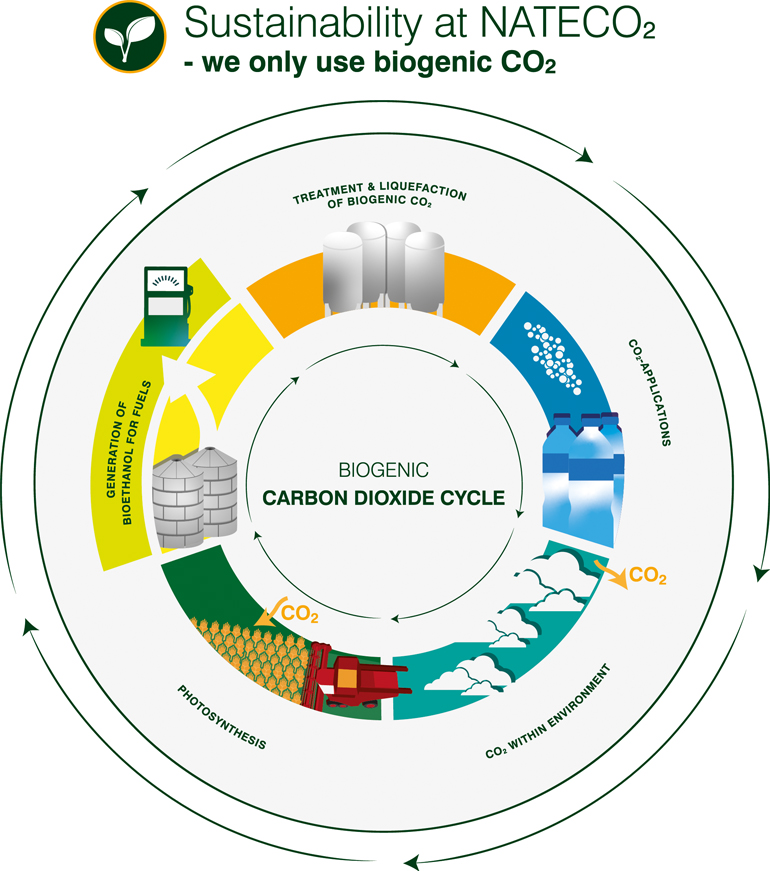 In accordance with our corporate policy, we define "sustainable management" as considerate handling of raw materials for our environment's and society's protection. Our management meets regularly, in order to determine continuous improvement measures, concerning environmental management. Further objectives also include enhanced utilization of renewable energies, decrease of packaging material and sustainable application of extraction residues.
Contact
We are happy to be at your disposal
In case of any questions on NATECO₂, supercritical CO₂-technology and its diverse application options, our team of experts is happy to be at your disposal!
Hopfenveredlung St. Johann GmbH
Auenstraße 18-20
85283 Wolnzach, Germany
NATECO₂ is a brand name of Hopfenveredlung St. Johann GmbH
Phone Central Services
+49 8442 660
Fax Central
Services
+49 8442 6666
email Central
Services
contact@nateco2.de