Our Service Concept – from the idea up to product finishing
We know, what it comes down to and adapt to your demands.
Originating in the hops industry, NATECO₂ has in the meantime had many decades of experience, in CO₂-Extraction and purification of natural substances for the food & beverage, food supplement and cosmetics industry, as well as in production of essences for pharmaceutical applications. Analytics, contract research, product preparation, as well as logistical, filling, storage and packaging services complement our overall range.
We offer you our long-term experience in the food & beverage, food supplement, cosmetics and pharmaceutical industry.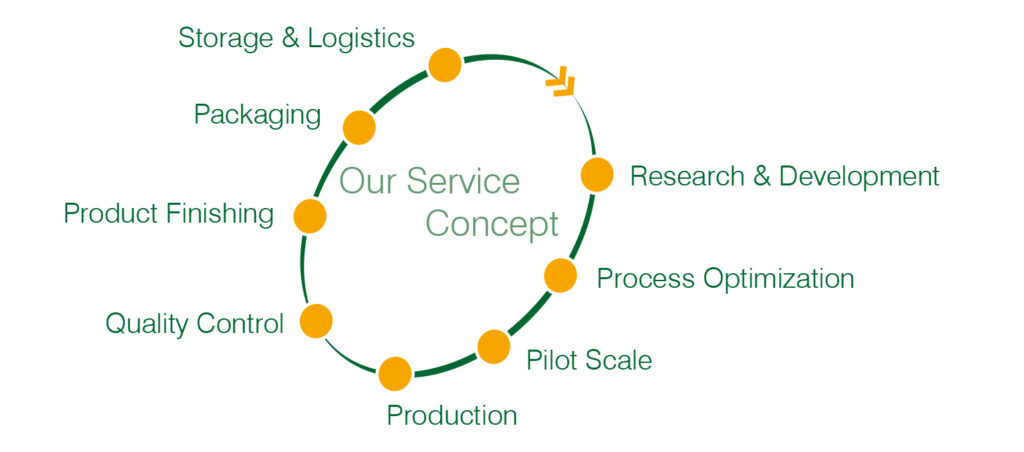 Our service for German companies
Located only a couple of kilometres from highway junction "Holledau", NATECO₂ is easily accessible logistics-wise. Directly on site we have storage buildings and at our second site, which is located only a couple of minutes away, storage buildings at our disposal. Warehousing at ambient temperature, cooled or in a frozen condition is possible. Our internal technical equipment enables optimum preparation of raw material prior to CO₂-Extraction. Moreover, there are long-term strategic partnerships and a broad network of experts for additional raw material preparations or further extract processings within the region. Our carbon dioxide, as well as a majority of our suppliers and technical equipment originates in German-speaking regions and fulfill our expectations regarding highest quality. Besides contract extraction, we commonly develop your products in our research centre with you and support in upscaling. Our team is ideally linked to national universities and institutes, as well as German-speaking line and machine manufacturers.
Contact
We are happy to be at your disposal
In case of any questions on NATECO₂, supercritical CO₂-technology and its diverse application options, our team of experts is happy to be at your disposal!
Hopfenveredlung St. Johann GmbH
Auenstraße 18-20
85283 Wolnzach, Germany
NATECO₂ is a brand name of Hopfenveredlung St. Johann GmbH
Phone Central Services
+49 8442 660
Fax Central
Services
+49 8442 6666
email Central
Services
contact@nateco2.de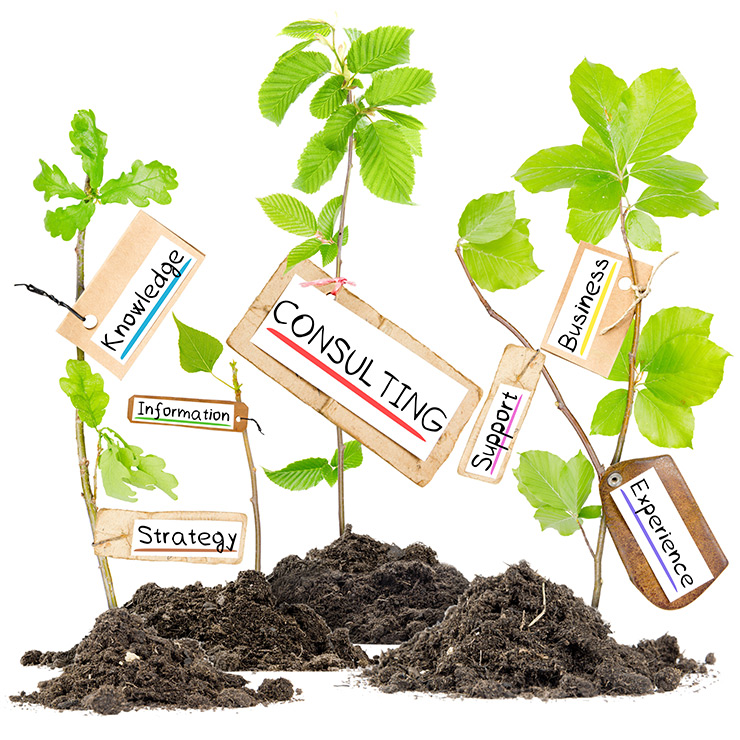 Our service for worldwide companies
ATECO₂ is located, well connected to the international airport in Munich, within the South of Germany. Our client base is spread around the world and our Logistics Team possesses comprehensive expertise in global distribution. We speak English fluently and support you in European-wide transports of your goods, in importing to Europe, or exporting to the USA, Asia, Africa or Australia. We assist in customs clearance and offer intermediate storage of your natural substances. No matter, whether you use road and rail transport, or sea and air freight: We take care of a smooth handling.
We commonly develop your products with you, optimize your process and assist in upscaling. Our team is ideally linked to international universities & institutes, as well as machinery companies and operators. We regularly attend international trade shows, conventions and conferences.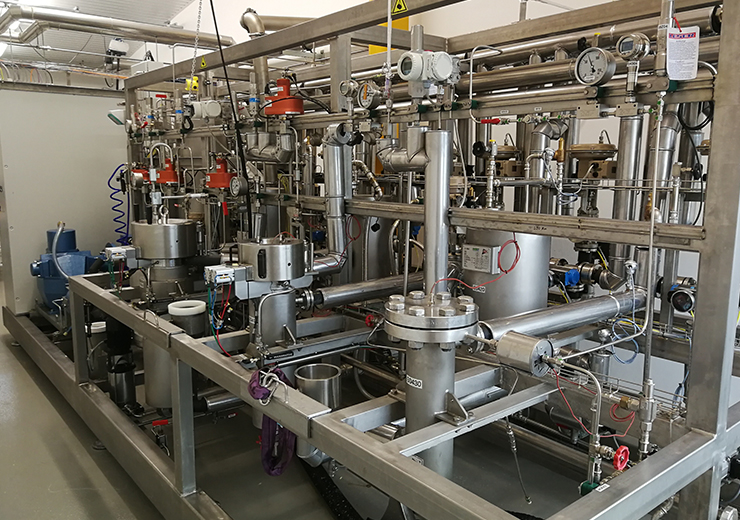 Research and Development
Our Research Centrer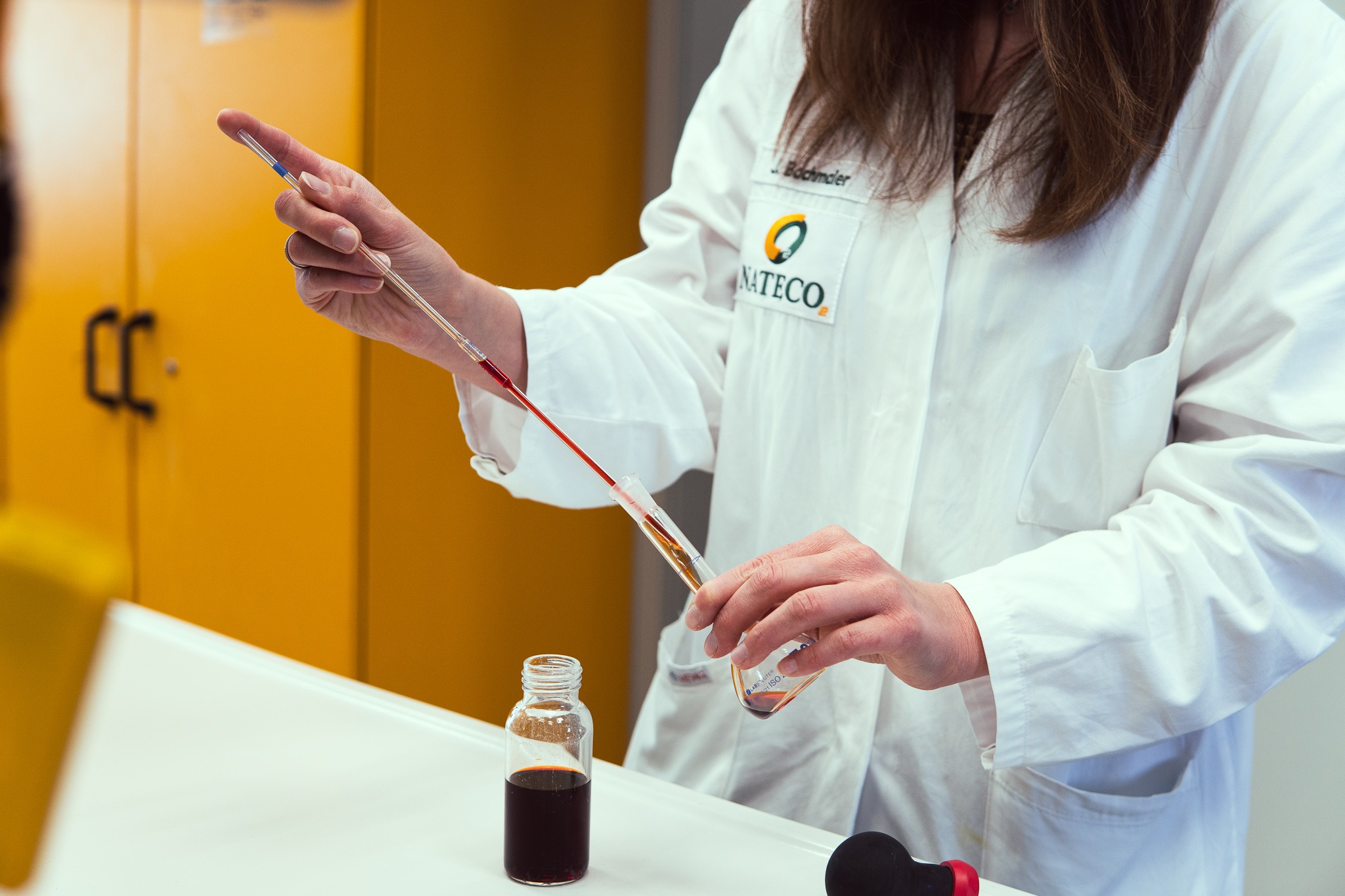 Analytics
Quality Control in our professional Laboratory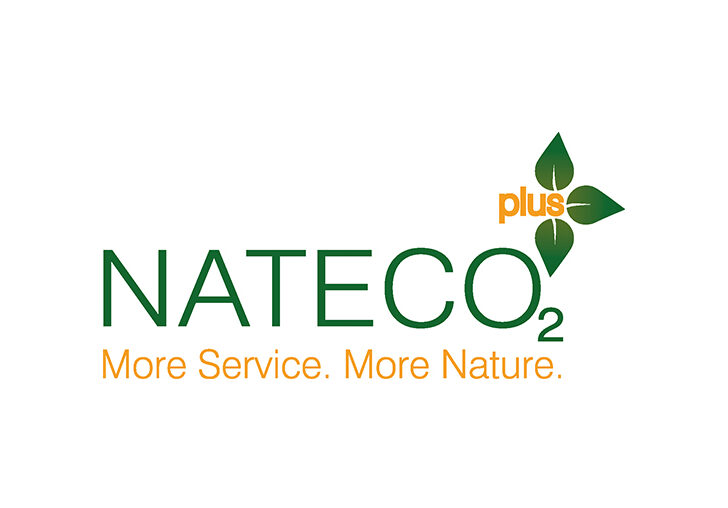 NATECO2 plus
More Service – More Nature
Our NATECO₂ plus-Concept