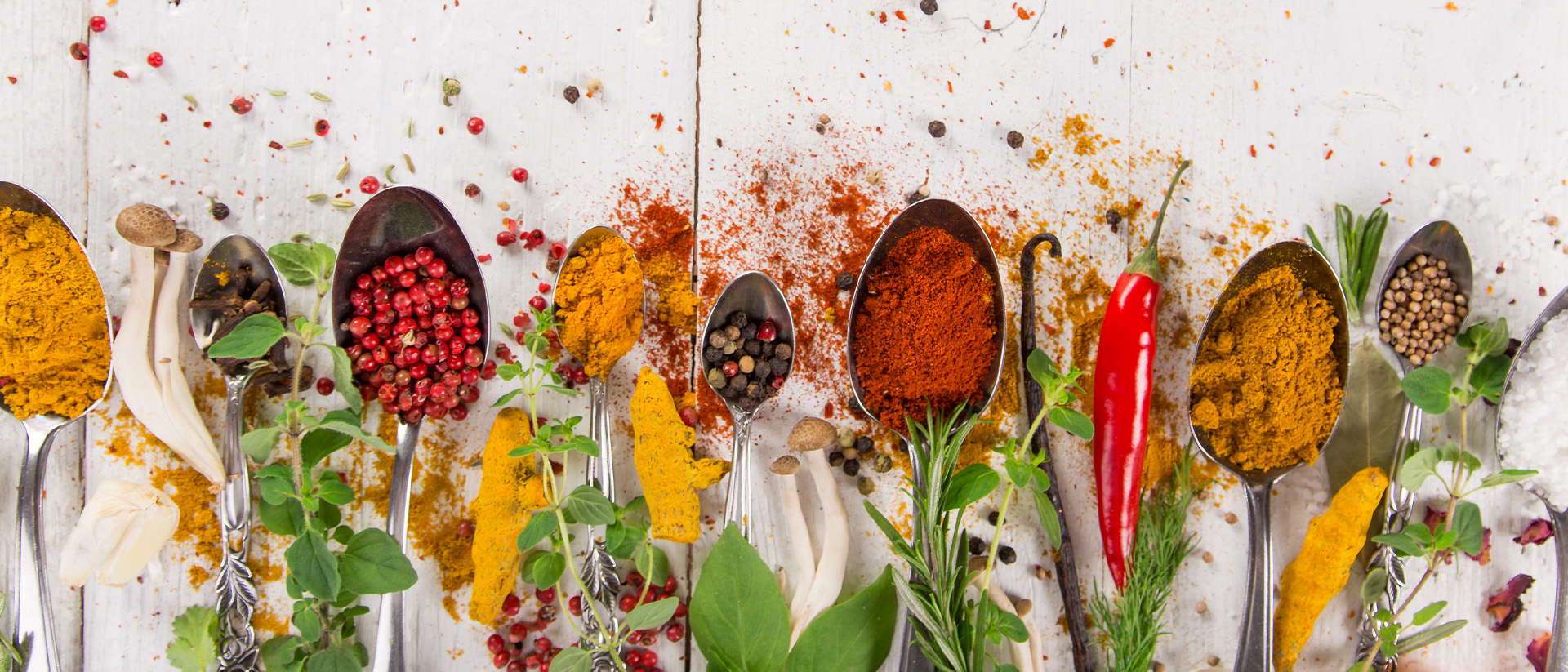 Powder Technology
(Generation of Particles)
Powder Technology via supercritical CO2
So-called PGSS-process (Particles from Gas Saturated Solutions) is a high-pressure spraying process, via supercritical CO₂, for generation of particles. Granulated powder is generated out of liquified substances, under CO₂-conditions. Finest particles, which provide new application opportunities, due to their specifically adjustable size, morphology and composition, are formed.
Operating Principle
Primary materials are conveyed, out of a temperature-controlled feeding tank, into a mixer and homogenously blended with CO₂. In a following step, resulting dispersion is depressurized into spraying tower, via a nozzle, to ambient temperature. Thereby dispersion atomizes into finest liquid particles. In parallel released CO₂ causes sudden cooling and droplets solidify into firm particles. In doing so, completely oxygen-free powders, out of very viscous materials, can be generated. In order to separate remaining fine particles, scCO₂ is passed through a cyclone and re-entered into process afterwards.
Download Flyer Powder Technology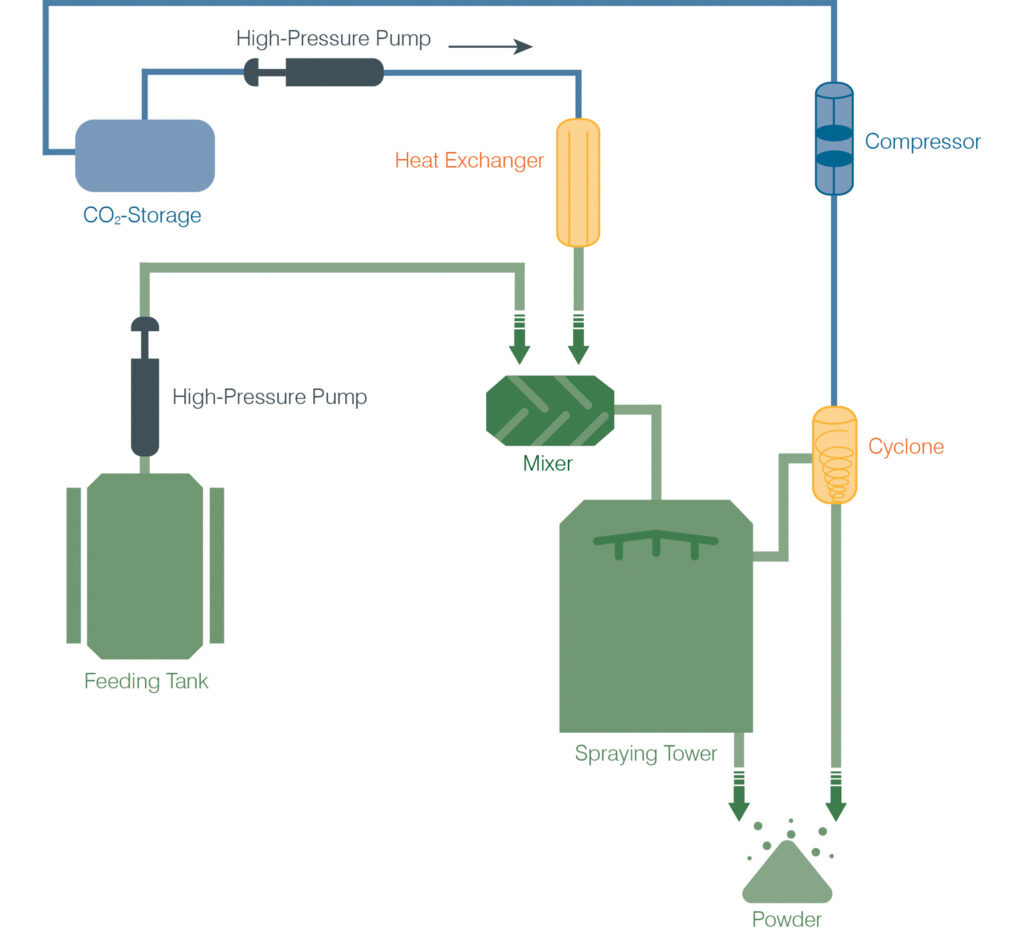 Application
High-pressure spraying processes are preferably used, when conventional methods for generation of particles (milling, sieving, spray drying, cristallization) do no longer work. These processes are therefore applied for very viscous and sticky substances, as well as media with an increased proportion of liquid or especially sensitive ingredients, for instance. Typical areas of application can be found within the food, medical and polymers industry.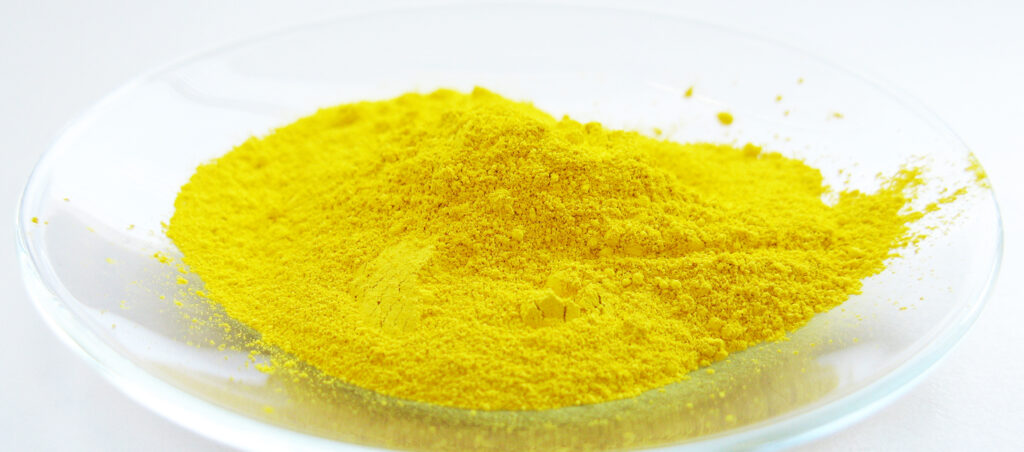 Contact
We are happy to be at your disposal
In case of any questions on NATECO₂, supercritical CO₂-technology and its diverse application options, our team of experts is happy to be at your disposal!
Hopfenveredlung St. Johann GmbH
Auenstraße 18-20
85283 Wolnzach, Germany
NATECO₂ is a brand name of Hopfenveredlung St. Johann GmbH
Phone Central Services
+49 8442 660
Fax Central
Services
+49 8442 6666
email Central
Services
contact@nateco2.de