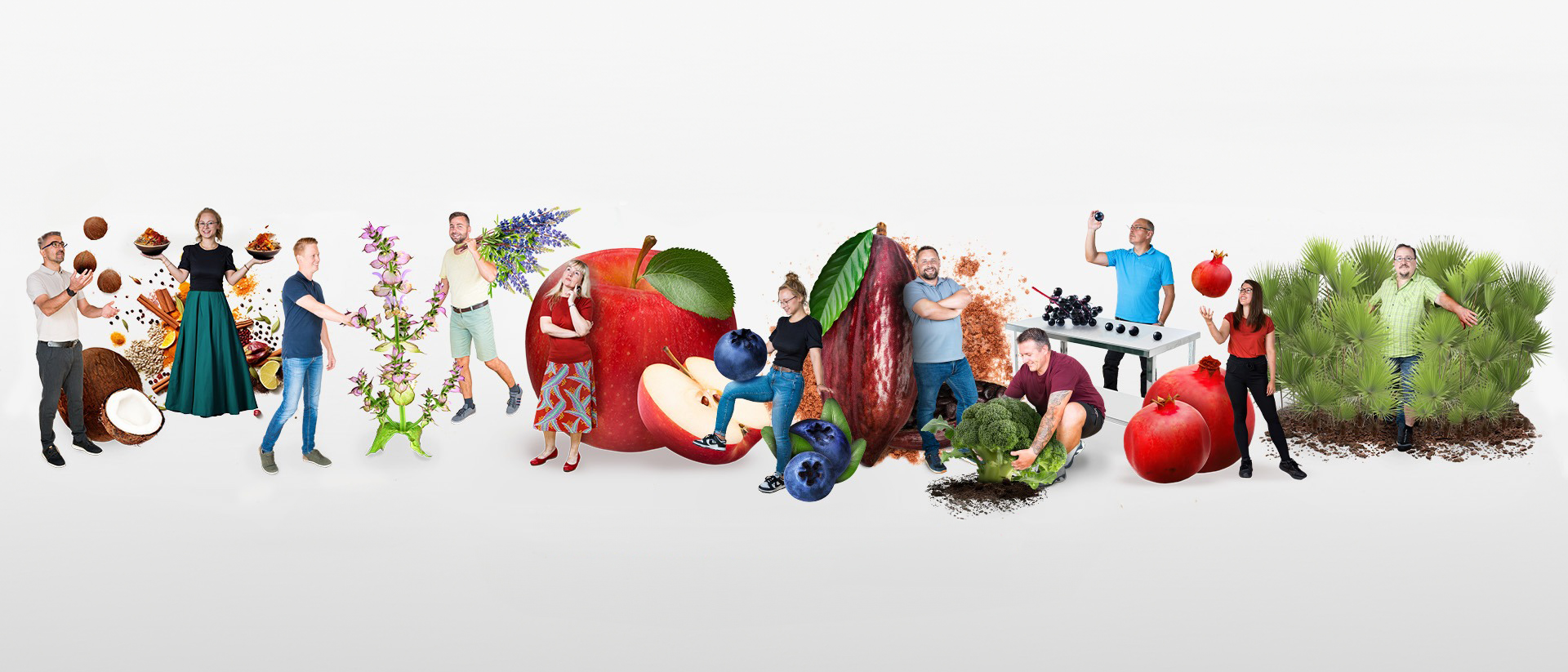 Gentle CO2-Extraction of Natural Substances
We make the most of nature – gently and of high quality!
We have been extracting natural substances since 1962. Today, we operate worldwide and are the largest manufacturer of CO₂-extracts. Nature's diversity is our inspiration and motivation for sustainable innovations. By using the gentle scCO₂-process, we refine precious active ingredients and high-value essences, out of hops, crops, seeds, nuts, grains, algae, spices and herbs. For us and our customers, nature is an unlimited source of ideas for innovation, which we protect sustainably, by continuously developing our technology.
Our team has long-term experience, in extraction and refinement, at its disposal for:
---
---
---
---
---
---
---
---
Purification of natural ingredients
Often times our given task does not only include production of potent extracts, but also removal of unwanted substances in natural products. Based on customers' requirements, our process can be adjusted in a flexible manner and defatting, deodorization, decaffeination and decontaminations executed … Discover more
Contact
We are happy to be at your disposal
In case of any questions on NATECO₂, supercritical CO₂-technology and its diverse application options, our team of experts is happy to be at your disposal!
Hopfenveredlung St. Johann GmbH
Auenstraße 18-20
85283 Wolnzach, Germany
NATECO₂ is a brand name of Hopfenveredlung St. Johann GmbH
Phone Central Services
+49 8442 660
Fax Central
Services
+49 8442 6666
email Central
Services
contact@nateco2.de